Role and responsibilities of Airport Manager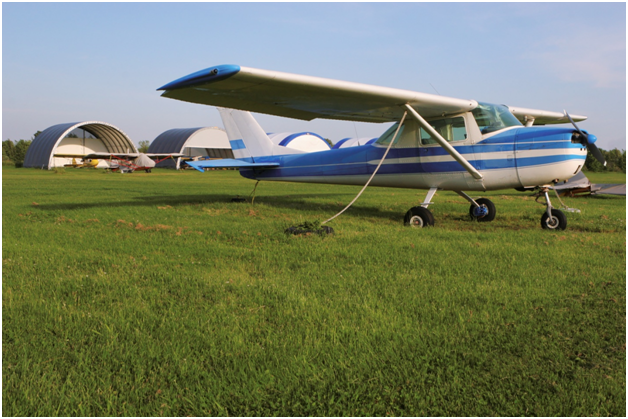 About Airport Manager
An airport manager controls and supervises the day-to-day operations of the airport. Their responsibilities include enforcing Federal Aviation Administration (FAA) laws, managing safety, and establishing airport agreements and leasing. They are in charge of overseeing employees, executing working standards, coordinating refurbishments, and monitoring airport expenses, among other things.
They must manage various responsibilities, including ensuring that all airport divisions are operational and in communication with one another. Furthermore, they are also in charge of assigning daily tasks and projects to employees and managing building projects. If their employment requires it, they may also be obliged to work on airlines and transport providers.
Airport managers must also have substantial individual and organization skills because they spend too much time communicating with others. Knowing multiple languages is advantageous for an administration manager because they must talk with people worldwide.
Eligibility for the position of Airport Manager
The first step
The course should preferably be a four-year degree system containing aerodynamics, physics, aviation technologies, economics, finance, and administration. Some students may choose to pursue aviation diplomas and courses.
Step 2
After finishing formal schooling, graduates must have working qualifications in airport administration before working in airport management. They must receive hands-on training to learn about directing and overseeing employees, assuring security screening, etc.
Step three
The third and last phase in becoming airport management is obtaining the Accredited Airport Executive accreditation (AAE). The majority of employers prefer AAE accreditation. However, candidates without a bachelor's degree must have at least eight years of airport administrative experience.
Additional Prerequisites
Aside from that, candidates must pass a multiple-choice exam and individual interviews to be considered for the airport manager job.
Airport Manager Job Descriptions
On the other hand, airport managers receive a lot of expertise in terms of civil aviation, airport and passenger safety, and communications, which increases their competitiveness and offers up prospects for a variety of job profiles. Several familiar airport manager job summaries are as follows:
Air Traffic Controller– Air traffic controllers handle connections by handing over control of outgoing planes to traffic control centres and taking control of incoming flights.
Airport Operations Managers must interface closely with pilots, air traffic control tower workers, tenants, emergency crews, and the general public. This position necessitates that the manager enforces government regulations and laws to guarantee that the airport runs smoothly.
Airline Relationship Manager- Airline relationship managers, handle all communication between the airline and the airport.
What Is the Role of Small Airport Management?
Small airport managers handle airports modest enough for air carrier pilots to use but not large enough for big commercial airlines to utilize. This involves recruiting and training new employees, developing timetables, and reviewing employee performance. You would have to assess the airport's business demands and structure your team and operations to satisfy customers ' needs.
If you are involved in airport management, there are numerous programs available at various levels, along with an associate's degree, a bachelor's degree, and a master's degree. Bachelor's degree programs frequently involve pilot training as well as business courses.
What Are Some Relatively Unrelated Alternative Careers?
Pilots are communicated with by air traffic controllers about surrounding aircraft, flight parameters, landing circumstances, landing directions, and departure directions. Many air traffic controllers have merely a high school diploma. However, some have postsecondary certificates or bachelor's degrees. Airfield operations professionals oversee airfield security, respond to medical crises on airfields, manage wildlife in the region, and work with air traffic control, civil engineers, and command centres to keep terminals operating. Though some of these professions are simply high school graduates, most have an associate's or graduate diploma.
About The Author