How to Plan the Ultimate West Coast Road Trip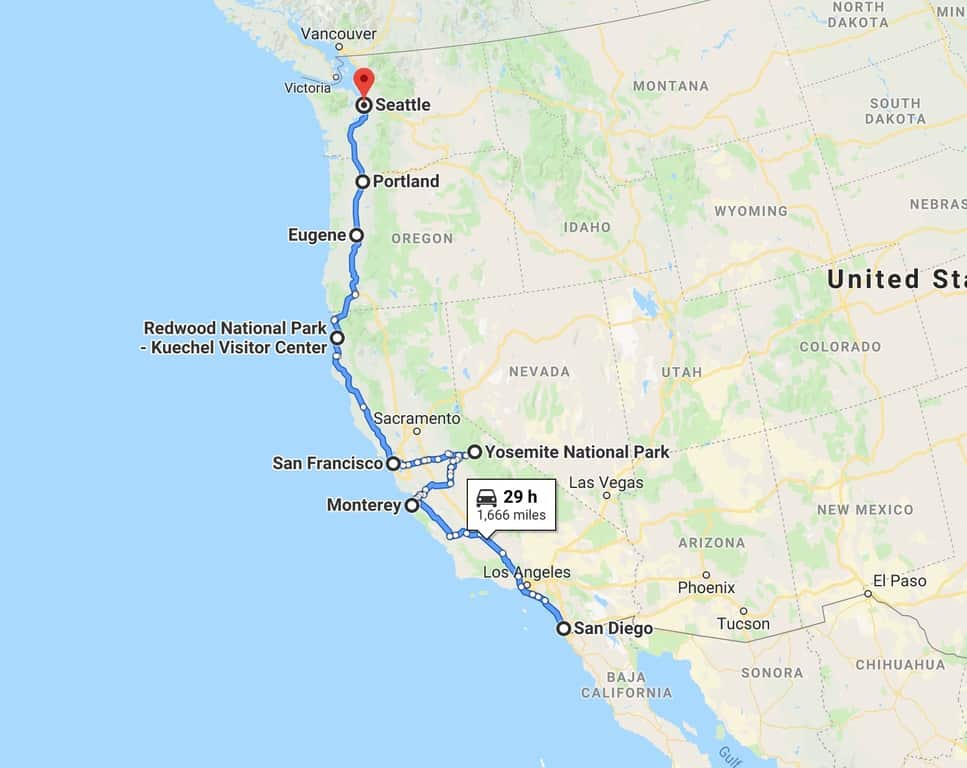 "West Coast, best coast"—there's a reason why people say this. From its fantastic weather and beautiful beaches to its interesting cities, the West Coast has plenty to offer visitors.
Whether you already live on the West Coast or hail from all the way across the country, everyone can benefit from a West Coast road trip.
But where should you even start? Which places do you have to hit up?
Here's your brief guide on where to visit on the West Coast.
California
If you're thinking of going on a quick weekend getaway, then you'll want to go on a California road trip. You'll want to stick to either northern or southern California to get the most out of your short trip.
For those who are choosing northern California, then you have to visit San Francisco, Big Sur, Morro Bay, Carmel, and Monterey. There are some breathtaking drives when you pass through these cities and when you make stops, you'll enjoy beautiful and romantic walks.
Plus, Monterey is home to the Monterey Bay Aquarium, one of the best aquariums in the nation. And on that note, don't forget to visit Bubba Gump Shrimp Co, which serves up delicious seafood with a Forrest Gump theme.
On the other hand, if you're opting for southern California, then you'll have to stop by Los Angeles, San Diego, and Anaheim. These cities are home to some beautiful beaches, shopping, and most importantly, the Disneyland theme parks!
Southern California has so much to offer that you could probably pack your weekend full of activities in Los Angeles and still have large parts of it undiscovered. When in LA, make sure you visit the Griffith Observatory and of course, the Hollywood Walk of Fame.
The Rest of the West (Coast)
If you have more time for your West Coast road trip, then you can pop quite a few more places onto your road trip itinerary. Once you've ticked off the places to go in California, make your way up the coast by driving on the Pacific Coast Highway (PCH). This stretches all the way from San Diego, CA up to Seattle, WA.
Not only does the PCH offer some stunning views of the West Coast, but it gives you easy access to stop off wherever you want while driving along. Here are our suggestions of where to spend some time:
Portland, OR

Astoria & Fort Clatsop, OR (this is part of the Lewis and Clark National Historic Park)

Olympic National Park, WA

Hoh Rainforest, WA
Enjoy Your West Coast Road Trip
Now you have a great starting point for your West Coast road trip. Whether you stay in southern California or you make it all the way up to Washington, you're bound to get some priceless memories out of your vacation!
For more travel tips, please take a look at our other blog articles now.