5 Most Favourite Places to Visit While Exploring Makassar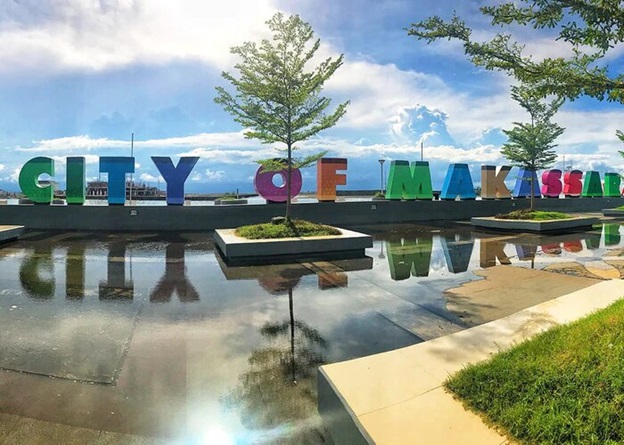 The history of this city has started since the Majapahit kingdom, which is estimated to be in the years 1293 to 1500. During its development, this city changed rulers until the day Indonesia became independent. Currently, Makassar is one of the developed cities in various industries, especially in the port and fishing. Are you planning to visit Makassar? Here are some places that you must visit.
1. Amirul Mukminin Mosque
The right moment to get Instagrammable photos from the Amirul Mukminin Mosque is during high tide. At that time, the water will make the mosque building seem to float. Adherents of any religion are allowed to visit this mosque as a religious tourism destination. In the month of Ramadan, this place is bustling as a place to break the fast together. There is no need to worry about running out of space because the Amirul Mukminin Mosque can accommodate approximately 500 worshipers. However, this place will be crowded at certain events or celebrations, such as during the Eid al-Fitr.
2. Pantai Losari
Pantai Losari or Losari Beach is the most popular beach in the city of Makassar. Many natives spend time on Losari beach to enjoy the sea view. However, the favorite spot that many people like to hang out with is actually in the pedestrian area instead of around the beach sand. Until now, the local government is carrying out a massive arrangement to attract more tourists. In addition, this arrangement also aims to make visitors more comfortable when visiting Losari beach.
3. Fort Rotterdam
The fact is that Fort Rotterdam was founded at the base of another fort named Ujung Pandang. In addition, this fortress is also the forerunner of construction developments in the city of Makassar. In the past, Fort Rotterdam was an important place, especially in terms of the spice trade. Makassar was a city that was the focus of Dutch colonialism in its time. Therefore, in this city, you can broaden your horizons about the history of Dutch colonialism.

4. Malino Tea Plantation
No stop to Makassar is complete if you haven't visited Malino Tea Plantation. During the Dutch colonial period, this place was used as a resort for Dutch people. Now, the place has become a tea field that has become a magnet for local and foreign tourists alike. When visiting here, you will be spoiled by the fresh atmosphere of the plantation with clean air.
5. Trans Studio Makassar
Trans Studio Makassar is a mall that carries the concept of family and one-stop shopping. You can shop and do culinary activities and play with your family in the theme park in this place. Trans Studio Makassar is also a type of contemporary mall in which there are many lines of tenants selling branded goods and well-known franchise businesses. The indoor amusement park at Trans Studio Makassar has complete and fun facilities and, of course, really attracts children. Even Trans Studio is said to be the third-largest indoor theme park in the world.
Are you planning to visit Makassar soon? Find out more about Makassar and Indonesia by visiting Wonderful Indonesia.