Cheap Travel Tips for College Students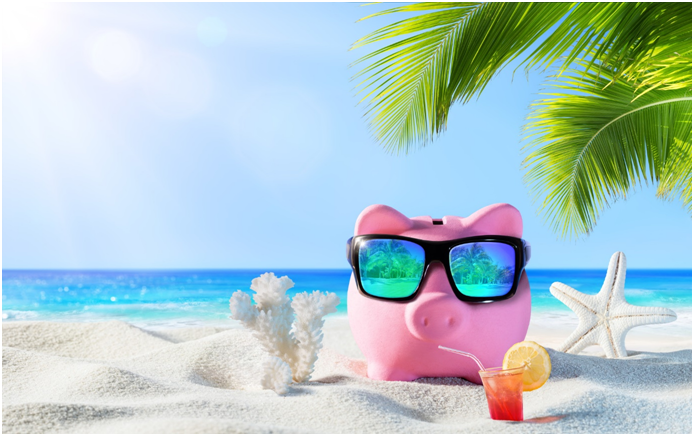 About 1.4 billion travel abroad every year. Before you start packing your bags, however, you might want to check your wallet. Traveling as a college student can get pretty expensive if you don't have a plan.
With these easy, cheap travel tips, you don't have to check the couch cushions for cash. Instead, you can save money before and during your trip.
Instead of worrying about finances, you can enjoy every second of your vacation.
Grab your sunscreen, shades, and credit card. Start saving with these college travel tips today!
Research Beforehand
Before you start packing a bag, take the time to learn as much as you can about your trip.
First, where are you going? Are you traveling during the busy season or off-season?
Visiting a location during its off-season can help you save money. You won't have to worry about crowds, either. Meanwhile, you'll find it's easier to find cheap accommodations.
Hostels and hotels can get packed quickly during holidays. Many locations increase their prices to take advantage of tourism. Choosing the off-season will help you find better deals.
In fact, many places reduce their prices during the off-season to attract buyers.
Try to determine how much it will cost you to travel and find a place to stay. Then, start calculating your cheap travel budget. You can break your overall budget into categories, including:
Travel
Accommodations
Food
Entertainment
Set an individual budget for each category. Once you arrive at your destination, grab cash in the local currency. Using cash will make it easier for you to track your spending.
You can watch the money in your wallet disappear and realize you need to spend less.
Once you determine how much you need, start saving right away. Try to find ways to put a little money back into your pocket before you start traveling.
For example, do you make it a habit to visit Starbucks every day? Make coffee at home for the next few weeks instead. Consider turning off your monthly subscriptions like Netflix for the time being, too.
Every small way you cut back can help you spend more on your college travel plans!
Remain Flexible
As you start using these travel tips, it's important to remain flexible. You might find your dream vacation doesn't suit your current budget.
You can either choose a different location or wait a little longer to travel. Delaying your trip can help you save a little more.
Was your original travel destination at the beach? Explore other beachside locations. You might find one that suits your budget better.
Remain flexible when traveling, too. For example, you might want to consider a red-eye flight to save money. You can also save by remaining flexible with your travel dates.
That way, you can choose the cheapest option. The money you save can go to food, entertainment, and other expenses. Then, you can plan for an even more enjoyable vacation!
Find Cheap Ways to Stay
Consider working for a place to stay. Check out Workaway, which puts interested workers in contact with hosts throughout the world. You can get free or discounted room and board in exchange for doing a few chores.
For example, you can help with light gardening, cleaning, and cooking in exchange for a bed.
You can also check out HelpX for work exchange options.
Really want to get your hands dirty? Check out Worldwide Opportunities on Organic Farms (WWOOF). You can work on a real farm in exchange for room and board.
If you're not interested in volunteering, consider Couchsurfing. You can find locals who have space for you. Consider using this option if you're traveling with someone you trust.
You can meet with locals and learn more about your destination without a travel guide.
Don't forget to check out hostels, too. Hostels can connect you with other travelers and help you save money.
Get a Discount Card
Do you have an International Student Identity Card? This card can help you discover other cheap travel tips and perks. You can save money on accommodations, meals, attractions, and more.
If you're under the age of 30 but not a student, you can also get an International Youth Travel Card for other discounts and deals.
There's also the International Student Exchange Card. This card offers travel discounts for students. You can find discounted transportation, museums, tours, and hostels.
The average person spends about $2,000 on summer vacations. Grabbing a student discount card can help you find cheap travel options for your trip.
You can find even more travel deals here.
Find Transportation Discounts
You can also save money on trains, buses, and other forms of travel. For example, Amtrak offers discounts if you have a valid student ID. If you're in Canada traveling with Greyhound, you can get a discount with your International Student Identity Card.
Are you traveling to Europe? Consider grabbing a Eurail pass.
You can also try ridesharing to save money. There are plenty of apps that will pair you with drivers who are already on road trips. Try RdVouz or BlaBla Car.
Don't forget to look for student discounts when you're flying, too.
Reach Out to Others
Before you head out, see if you know anyone who lives where you're vacationing. Do you have any co-workers, friends, family members, or classmates who can connect you with someone? They might have an extra bed for you.
They could even provide you with other cheap travel tips you can use!
Look for Free Activities
Before you reach your travel destination, consider looking for free activities you can enjoy. Check out a community calendar to find upcoming events, too.
You can find plenty of ways to enjoy your time without spending money.
Pack Your Bags: 7 Cheap Travel Tips for College Students
Ready to pack your bags and head out? Keep these seven simple, cheap travel tips for college students in mind. With these tips, you can plan for cheap travel and still enjoy your vacation.
Searching for more useful tips, tricks, and guides? We have exactly what you're looking for.
Discover our latest posts today for more tips.