Why Your Online Customers Are Abandoning Their Carts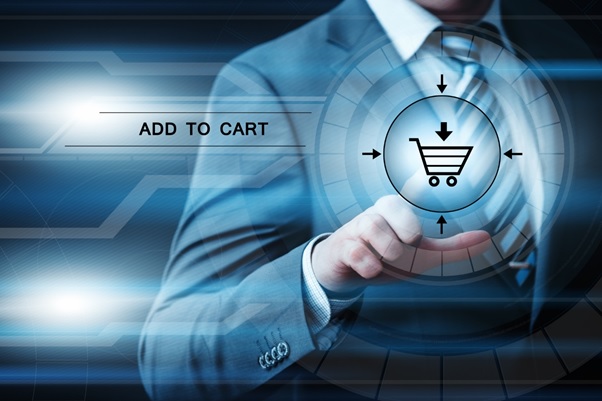 Did you know that globally the rate of cart abandonment is consistently about 70%?
Many business owners say that abandoned carts are a constant mystery to them. Customers are interested enough to browse, select and add a product to the cart. Yet after that, their interest wains, and they give up before the checkout.
What are the main reasons for this? What can you do about it? Why not read on to find out how you can ensure more customers make it to the finish line.
The Customer Does Not Want to Create an Account
A visitor is browsing your site. They see an item that they like and add it to their cart, they pass through several pages but then are confronted with a mandatory "create your account" page.
This is one of the number one reasons for shopping cart abandonment. The person may not want to enter persona details into a database. Or perhaps they simply do not have the time or the patience for setting up an account.
Whatever the reason, many people will simply exit your site and look for the product elsewhere.
If you want to reduce the rate of shopping cart abandonment on your site, provide an option for purchasing without setting up a personal account.
This is just one of the crucial insights that analytics can provide. They allow you to pinpoint exactly when your customer exits the purchase process. Why not read more about this from analytics experts Decibel to see how you can employ analytics in your business.
Unclear Checkout Process
Another reason for high abandoned cart rates is a lack of clarity at the point of sale. Is it easy to complete transactions on your website?
Reportedly, 20% of businesses fail within the first year and often the reason is an unawareness of how simple steps like this are confusing to potential customers.
Too many forms, requests for more information than necessary, and over-emphasis on cross-sales can all be a big turn-off for customers.
If you want to increase your rate of sales and lower your cart abandonment rate, then make it as simple and clear as possible for them to purchase your products.
Unexpected Costs
As eCommerce customers, we are all used to checking for tax and shipping costs. But anything beyond this can be a shock to customers.
Added administration or similar fees can make a customer feel cheated or that you have not been entirely honest with them. Even a small amount of insecurity is enough to cause them to look elsewhere.
Avoid this simple mistake to lower your rates of online shopping cart abandonment. Be honest from the beginning about any fees and include them in the cost of the item.
Unclear Security Procedure
We have all heard scary stories about sites being hacked and personal details being stolen. For this reason, the most sensitive part of the transaction is most often the payment process.
If you do not use recognized payment methods and companies, a customer may just walk away. Ensure that you provide clear evidence of your emphasis on security and the processes you use to protect their payment.
If you do not do this, you may find that it is difficult to lower your cart abandonment rate.
Quantity Quotas
During the COVID-19 pandemic, 28% of businesses suffered shortages of one type or another. This can lead to quotas being placed on items and products.
This may be unavoidable due to the prevailing circumstances. The key to preventing these increasing online cart abandonment rates is communication.
If a customer knows from the beginning that quotas are in place, they will not experience frustration when they try to increase the number of items they are purchasing at the checkouts.
Shopping on Multiple Sites
When a potential customer is browsing your product line, let's not be naive, they probably have a number of other web browser tabs open and are looking at the same or similar items there.
There is no one solution to prevent customers from shopping elsewhere. However, by applying the suggestions that we are discussing today, you can ensure that the customer's journey is as frictionless as possible.
In many cases, it is not only the vendor that offers the lowest price, but also the easiest sales process that wins the customer.
Limited Payment Options
Customers want to use payment methods that are easy and that they trust to pay for their goods.
They know that with Paypal or similar methods they will be able to complete the transaction with a minimal fuss, be assured of security, and are aware of their rights regarding returns.
If your payment options are limited and cause them to need to consider a method that they are not used to, they will likely walk away.
Make payment as easy as possible by offering all the major payment methods that your target audience uses.
Long Delivery Times
In many cases, the customer will only learn of the expected delivery date after they have entered their address and other personal data. At this late stage, a longer than average or expected delivery time is too much. They will simply look for a vendor with better delivery arrangements.
By working with shipping companies, you will be able to constantly evaluate your shipping methods and find the most efficient. Why not check what shipping arrangements your rivals are making and look to beat them? This will prevent customers from simply walking away and labeling your brand as a slow-delivery company.
Everything You Needed to Know About Abandoned Carts and Much More
If you are a business using an e-commerce platform, understanding the psychology behind abandoned carts is a key factor in increasing sales.
By applying the principles that we have discussed today, you will be able to increase your sales revenue and understand your target audience just a little better.
If you want to learn even more about these subjects, then simply head to our blog page. We publish more of the same for our readership each week.