How ACP Panels is Different from Other Surfacing Material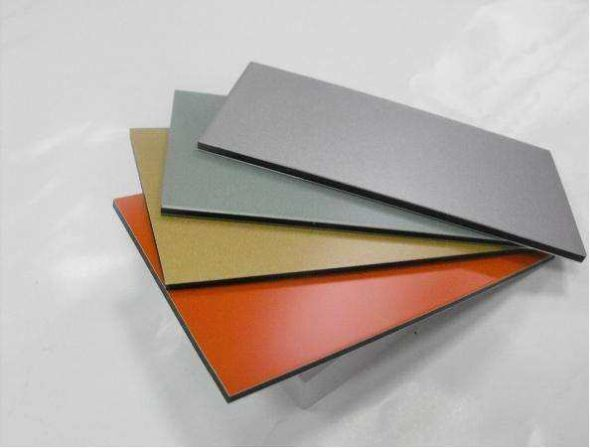 How you décor your space is reflect your personality. Everyone wants to stay updated with the world as it progresses in terms of fashion & style. One such way of being updated when it comes to decorating interior or exterior surfaces is by installing cladding materials.
Being in style requires a sturdy as well as lightweight material like Aluminium Composite Panel (ACP panels). Leading aluminium Composite Panel manufacturer in India, Envitect offers 45+ stylish and glamorous ACP sheets available in various textures and colors to make your surfaces look more zealous & appealing. Moreover, this surfacing material provides plenty of practical and technical benefits over other surfacing materials.
Thanks to their extensive use cases, ACP sheets have proven to be on the architect' muse lately. They have become the go-to material for them to use for cladding building surfaces & façade elevation. To get a more accurate look at this, let's see the characteristics of Alco panels (ACP sheets).
Characteristics of ACP Sheets
Aluminium Composite Panels are new-age modern surface décor material used in the construction industry having an ever-growing demand. And Envitect's spectrum of ACP sheets have the following characteristics.
1. Durability
What makes ACP sheets highly durable are characteristics like stain resistance and weather sustainability. They are ideal for all types of weather conditions and do not lose their color, shape, or size even in extreme sunlight exposure. What's more, they reduce the sound coming from the outside environment making them soundproof as well.
2. Pocket-Friendly
Another great characteristic of ACP sheets is their pocket-friendliness. They are one of the cost-effective and economical surface décor materials available in the market. Their durability and easy accessibility are icing on the cake for commercial projects. Moreover, they are highly adaptive for thermal comfort, which helps reduce energy consumption ultimately reducing energy bills.
3. Safe for Internal Cladding
Aluminium is an innate heat insulator making it a great fire-resistant material. Envitect offers special FR grade ACP sheets to make your internal cladding safer. Also, these sheets do not discharge any gases or fumes when exposed to heat proving its safe to use for interior surfaces.
ACP sheets come with remarkable elongation properties making them prone to surface cracks. This property of ACP sheets makes them last longer on building surfaces than any other cladding material. They have become the ideal choice for modern architecture.
4. Hassle-Free Installation & Maintenance
The best thing about ACP sheets is that you can create some beautiful and extraordinary designs with them. Doing so with other surface cladding material is difficult or not possible. In addition to being hassle-free to install, ACP sheets are also easy to maintain. They have low maintenance needs and are easy to preserve their texture for a long duration. Moreover, the dirt or any other stain is easy to clean with just a wipe from a cloth.
5. Easy Workability
Alco panels (Aluminium Composite Panels) provide ease to work. They offer exceptional flexibility enabling you to fold, bend, or reshape them as you like. This flexibility of ACP sheets helps you to use them in various places to clad building interior and exterior surfaces, which is hard with other surfacing materials.
6. Wonderful Aesthetics
One of the great traits of ACP sheets is that they offer impressive and wonderful aesthetics for your building surfaces. Envitect offers a gamut of shades, textures, and patterns to choose from. Our Solid Finish, Wood Finish, Marble Finish, Metallic Finish, Brush Finish, and Sparkle & High Gloss Finish ACP sheets offer alluring aesthetics for building surfaces. This versatility of Alco panels makes them ideal for decorating your dream project.
7. Available in Different Grades & Thickness
Among other characteristics of ACP sheets, their availability in different grades and thickness makes them suitable interior as well as an exterior surfacing material. Envitect offers Alco panels in four different grades: 4MM Diamond, 4MM Pearl, 3MM Platinum, and 3MM Gold.
The 4MM ones have a higher front coil thickness of Aluminium than the 3MM one, which makes them suitable for cladding exterior surfaces. Whereas the 3MM ones are more preferred for cladding the interior surfaces. We can also fulfill any of your special needs to clad surfaces with custom thickness and size.
Conclusion
In a nutshell, we want to say that ACP sheets have massive popularity in facade elevation and surface cladding. Characteristics like durability, pocket-friendliness, safe for internal cladding, hassle-free installation, easy maintenance, easy workability, wonderful aesthetics, and availability in different grades and thickness make them an ideal choice for your renovation project needs.
Contact us if you want to inquire about our robust Aluminium Composite Panels. We offer a spectrum of ACP panels in various textures, finishes, sizes, and thicknesses as well. You can request the ACP sheets in special sizes and thicknesses to suit your needs.
Meta Title
How ACP Panels are Different from Other Surfacing Material
Meta Description
Among other surfacing materials available for buildings, know how ACP panels are different from other surfacing material and stand apart from the rest.