Director MS Raju was Hit for the Movie – Dirty Hari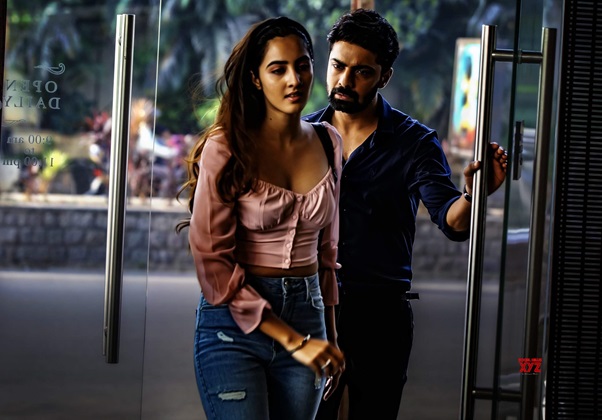 Have you ever wondered that there are other film industries in India outside of Bollywood? No? Well, in that case, this is an article just meant for you.
The Telugu film industry is much larger and much more profitable than Bollywood. It is an indispensable part of the South Indian film industry. Its ability to deliver unrelenting entertainers makes it popular among audiences in India and abroad.
The Telugu film industry has given us some of the finest movies ever made, Bahubali being an example. The incredible performances, stunning locales, extraordinary visual effects, melodic songs, dance moves that make you roll, and hair-raising action sequences are some of the factors that make Telugu movies a force to reckon with.
However, with the Covid-19 crisis bringing the world to a standstill, the Telugu film industry, too, did not remain untouched. The pandemic affected the industry badly, with theatres shutting down and people forced to stay inside. It led to movie shoots getting canceled and several projects hanging midway.
It was at a difficult time like this when OTT platforms came to the industry's rescue. As more and more people subscribed to OTT platforms to quench their thirst for quality entertainment. OTT platforms, too, buoyed by their increasing popularity, ensured they provide the best online content for viewers staying at their homes.
Aha is one such OTT platform. It provides on-demand video streaming online services and caters exclusively to the Telugu audience. It offers a wide selection of online content across different genres that enable audiences to watch their favorite shows and Telugu movies online. It features the best of Telugu cinema and also provides authentic and detailed movie reviews.
Continuing with its tradition, Aha brings you a detailed review of the movie 'Dirty Hari'. Please read on.
The Storyline
The story of Dirty Hari revolves around Hari (Shravan Reddy). He is an ambitious man who relocates to Hyderabad to make it big in life. He falls in love with Vasudha (Ruhani Sharma), who belongs to a wealthy family. At the same time, he also starts an affair with Jasmine (Simrat Kaur), the girlfriend of Vasudha's brother. What happens next is the story of the movie. Will Hari face problems in his marital life? How does he manage both the relationships? Watch Dirty Hari to find out the answers to these questions.
The director, MS Raju, has proved to be a hit choice for the movie. The movie, revolving around the subject of extramarital affairs, is filled with some bold scenes. MS Raju has ensured he aesthetically executes these scenes not to make them look vulgar.
Shravan Reddy brings all his experience into the film and is a perfect hit. Ruhani Sharma has done well in her meaty role. Surekha Vani was good on her part. The standout performer, though, is Simrat Kaur. With a fine performance and a bold role, she captures the imagination of audiences. The film ends on a good note.
Subscribe to Aha today and watch the Dirty Hari movie online. Download the app and enjoy your favorite shows and movies.
About The Author