See the World Without Moving: 5 Breathtaking Virtual Travel Experiences to Have in 2021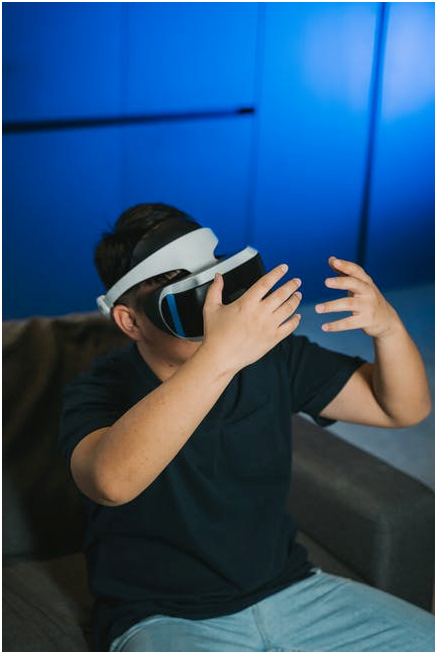 Businesses of all types have struggled greatly over the past year, but perhaps none as much as the travel industry. With travel for any reason essentially grinding to a halt in March of 2020, we've had to get really creative. Many countries still have travel restrictions a year later, so if you want to see the world, you'll have to find an alternative for now.
School, work, and everything in between have gone virtual over the past year, and travel is no exception. Read on for 5 of the best virtual travel experiences you can enjoy from the comfort of your own home.
Hong Kong
Hong Kong is consistently one of the most expensive cities on earth. Virtual travel, however, can give you the opportunity to experience Hong Kong for much less. There are companies that will take you on a live, virtual tour of Hong Kong, giving you the opportunity to see the sites without leaving your couch.
You'll be able to communicate with your guide, tell them what things interest you, and even take photos during the tour. The only thing you need is a computer, headphones, and decent internet.
The Vincent Van Gogh Museum
If you are an art aficionado and dream of visiting art museums across the world, take the opportunity to check out some of them virtually. Although it's not a substitute for seeing the pieces in person, it's a decent placeholder for the time being.
The Van Gogh Museum, located in Amsterdam, allows virtual visitors to zoom in on the pieces, linger as long as they want, and even see handwritten letters that detail Van Gogh's life. A virtual travel experience, although not always ideal, actually has some perks that you might not even think of, such as fewer tourists and other museum-goers to deal with.
Digital Diving Tours
From Australia's Great Barrier Reef to the Caribbean, digital diving tours allow you to see coral reefs, shipwrecks, sharks, and other marine animals without even needing to put on a swimsuit.
Take advantage of digital diving tours to visit places that you've always dreamed of going, but could never figure out how to make it happen.
The Great Wall of China 
A virtual tour of the Great Wall of China means you can experience the hike without exerting any of the physical energy. In total, the Great Wall is over 13,000 miles. You can see as much or as little as you like on a virtual tour and have the benefit of learning more about its construction along the way.
Every National Park
There are 423 national parks in the US, so if you have a goal of visiting each of them, you have a lot of work to do! You'll even need to leave the US, as there are parks in Puerto Rico, American Samoa, Guam, and the US Virgin Islands.
If you want to save yourself some time and money, you can opt for a virtual tour. Google Earth has 3D virtual tours of the national parks, allowing you to explore them with a bird's eye view.
Take a Virtual Travel Experience Today 
One of the best things about a virtual travel experience is that you don't have to do any planning. You can take one on your lunch break, when you're feeling stressed, or when you really want to get out of the house but can't. Explore the world or even your own backyard with these experiences.
If you found this list helpful, be sure to check out some of our other useful travel articles.