6 Courses to Get the IT Career You Deserve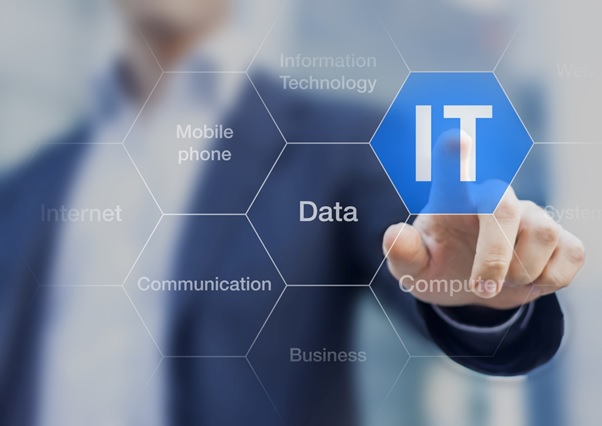 Have you been looking for a new career? If you answered yes – trust us you're not the only one.
After all, the economy is booming, making this the ideal time to start looking for an exciting job that can take your lifestyle to the next level. And when it comes to professions in serious demand of talent, the IT field definitely ranks at the top of the list.
It's no secret that every business relies on IT to keep its operation up and running. That's what makes an IT career such a stable and lucrative choice for recent graduates as well as people think of making a career pivot.
This article takes a look at courses that will be helpful for improving your IT career chances. Keep reading to get the inside scoop.
1. IT Business Management
Let's start by discussing the value of taking an IT Business Management course. After all, no matter what type of industry you decide to go into, courses in business management will always have a positive impact on your career. This is as true for IT as it would be for anything else.
This course will help you develop key skills by presenting students with proven and practical business models that emphasize people management.
2. IT Project Management
IT Project Management is extremely important to the IT industry primarily before IT projects tend to fail at a rather high rate. This can be very costly for a business of any size. Because of this, companies look for IT employees with a knowledge of how to manage computer system projects more effectively.
3. TOGAF 9 Course
This course provides valuable insight into The Open Group Architecture Framework or TOGAF Standard), which is a framework for enterprise architecture that is designed to provide a comprehensive approach to the designing, planning, implementing, and governing of enterprise information architecture.
Be sure to check out TOGAF 9.0.
4. Advanced SEO Techniques
You should also consider taking courses that teach advanced SEO techniques. Why is this important? Well, strong SEO helps to make your companies more visible for search, which helps drive potential customers to your website.
This course will provide a better understanding of keywords, phrases that improve search results, as well as page mark up and site architecture.
5. Statistical Analysis Using SPSS
What is SPSS? Basically, it's a package that performs highly complex data manipulation and analysis using very simple instructions.
This type of data analysis is extremely important to companies for market research and conducting surveys.
6. Advance Techniques for Google Power Search
It's no secret that Google search is one of the keys to running a profitable business in the modern age. This course provides students with a comprehensive understanding of how Google search actually works.
A Guide to the Best Courses to Take for a Successful IT Career
Starting a new career will feel both stressful and exciting. We hope this guide to courses for boosting your IT career will help make the transition as smooth and successful as possible. Keep exploring this blog to discover more career and lifestyle advice.
About The Author