4 Most Popular Culinary in Makassar Indonesia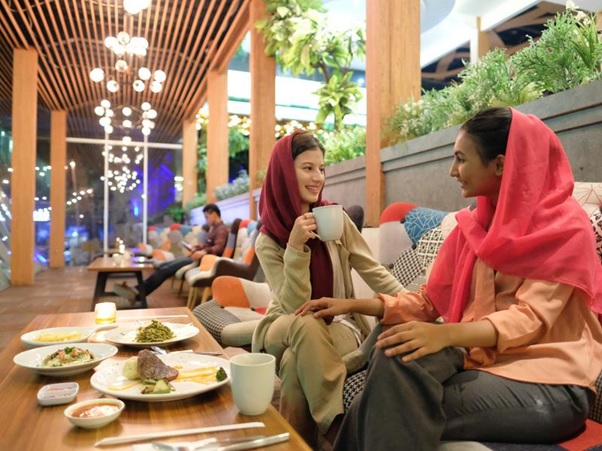 Makassar is the largest metropolitan city in eastern Indonesia. The city is located on the southwest coast of Sulawesi Island. The Makassar Strait borders it to the west, Pangkajene Islands Regency to the north, Maros Regency to the east and Gowa Regency to the south. As a metropolitan city in eastern Indonesia, Makassar is one of the most visited tourist destinations by local people. In addition, many people from Maluku and Papua have decided to study in this city.
In addition to presenting the beauty of natural scenery and a city full of shopping centers, this city also has a variety of traditional culinary specialties that have been spread throughout Indonesia. Some local Makassar foods that are quite popular are Coto Makassar and Es Palu Butung.
However, apart from these two foods, Makassar still has various traditional culinary delights that are no less delicious and appetizing. Here are some of the most popular types of Makassar culinary that you must try.
The first Makassar culinary variety is Coto Makassar. Who does not know Coto Makassar? This dish is not only famous and liked by local residents but also throughout Indonesia. Coto Makassar is a culinary dish consisting of long-boiled beef offal. The offal stew mixed with beef is then sliced, seasoned with specially formulated spices and served in a bowl. Coto Makassar is usually served with ketupat and buras. Buras is a kind of typical Sulawesi ketupat wrapped in banana leaves.
The Makassar culinary variety that is equally delicious is Sop Konro. Sop Konro is a traditional dish typical of the Bugis and Makassar tribes. Sop Konro is a soupy dish other than Coto Makassar, is also usually enjoyed with ketupat or buras. Sop Konro itself is a kind of rib soup with a dark brown sauce. The color of this dark gravy is produced from the kluwak fruit.
Konro soup has a relatively "strong" flavor because it is cooked using coriander. The mixture of spices, such as coriander, kluwak, a little nutmeg, turmeric, kencur, cinnamon, tamarind, lemon leaves, cloves, and bay leaves, makes this soup very special.
Pallu Basa is a dish made from beef and buffalo offal, almost similar to Coto Makassar. The process of cooking Pallu Basa is also almost similar to Coto Makassar, which is boiled for a long time. Once cooked, the offal added with meat is sliced ​​and served in a bowl. Although almost similar, in fact Pallu Basa and Coto Makassar are made with different spices. Pallu basa has its special spice recipe. Unlike Coto or Konro eaten with ketupat and buras, Pallu Basa is more delicious eaten with warm white rice.
Besides Pallu Basa, Makassar also has Pallu Mara. Pallu Mara is a Makassar culinary made from the meat or head of snapper. Pallu Mara has a slightly sour taste due to the herbs and spices used to cook it. Like Pallu Basa, Pallu Mara is also generally enjoyed with warm white rice.
Whether your trips take you to a long stroll on beaches, delicious cuisines, relaxing spas and resorts or urban attractions, extra research will give you the best experience for your visit. Get to know more about Makassar by visiting Wonderful Indonesia.
About The Author