The Complete Guide to Online Betting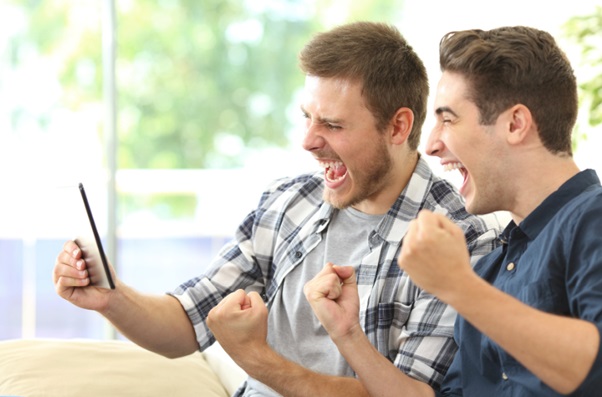 Are you wanting to take advantage of your knowledge in certain sports leagues? Do you want more of a thrill when you watch sports games in the future? If so, then you need to get into online betting with sports.
Doing so can put more money in your pocket, help you have a thrilling new hobby, and help you learn more about the ins and outs of sports. It's one of the hottest trends in the world right now.
See below for an in-depth guide on legal online sports betting. Be sure to use it as a guide on the right way to get into the hobby.
Find the Right Betting Bonus Offers
There are many more legal online sports bookmakers than you might've imagined. So much so, that it can be hard to determine which one you should use.
Many people make the mistake of simply going with a bookmaker because they saw an ad for it on TV. Doing so isn't helping you get the maximum return for your money.
Instead, you want to look into sports betting bonus offers. These will help you get more bang for your buck. There are many different offers out there, so it's wise to comb through them all and see what offers you're interested in.
First, make the effort to find betting offers online. These can be things along the lines of:
Up to $500 in Free Bets (Bet365)
Four Risk-Free Bets up to $1,000 (PointsBet)
Up to $1,000 Sign-Up Bonus (DraftKings Sportsbook)
Get $500 Risk-Free Bet (WilliamHill Sportsbook)
Bonus Up to $600 on First Deposit (BetMGM)
But don't be fooled by the bonus offer alone. Be sure to get the details of the offer by reading the sportsbook's terms and conditions. That way, you'll be sure to find the right fit for your online sports betting needs.
Search Online Reviews
Of course, the betting bonus offers aren't everything. They're made to get you in the door, but what will the experience be like when you use the sportsbook?
The answer depends on the bookmaker. That's why it's always beneficial to search for online reviews on the software. Doing your homework can help ensure that you signup for a sportsbook you'll use right away versus the old "trial and error" routine.
Start by making a list of the sportsbooks you're most interested in, based on the bonus offers that you've found. You can then use the online reviews to narrow down your options. be sure to ask yourself these questions as you read them:
How long have the clients used the sportsbook?
Are they satisfied with the customer service they've received?
Were there any setbacks with the bonus offer when the previous clients tried to use it?
Do they find the odds on that sportsbook favorable?
Is the sportsbook's interface simple and easy to use?
How easy is it to place a bet on that specific sportsbook?
There are two main factors you want to look for in the sportsbook that you choose: trustworthiness and convenience. Use them wisely.
Find a SportsBook With the Right Features
Now that you've looked at customer reviews, it's time to look into the specific features of the sportsbook for yourself. Once you've narrowed down your list, make sure the betting company you're using has certain elements to it such as:
Safe payments (for placing bets and paying out)
High-quality customer service to troubleshoot any issues
Fast transactions (so that you aren't waiting several weeks for a payout)
Easy to understand user interface
A great bonus offer for first-timers (as mentioned above)
Common payment options are acceptable (including your preferred method)
Like we said before: trustworthiness and convenience. You want to be able to find favorable odds easily, place money on those odds quickly, then be confident that the bookmaker will hold up to their end of the bargain.
DraftKings and FanDuel aren't the only trustworthy options out there. Do your homework and find the right fit for you.
Understanding Betting Odds
If you're going to maximize the returns on your sports betting, you have to know what to look for. The odds can differ by sport, so be sure to read up on sports betting odds based on the sport(s) you're most interested in keeping up with.
For example, let's say you're an NFL football fanatic. You want to check out the spread of certain NFL matchups and find favorable returns on them.
When you look at the spread, there is always a number right next to it. Let's say you find a spread for the Tampa Bay Buccaneers vs Atlanta Falcons game with a spread of -70.
That "-70" is telling you the amount you have to spend to win $100. No matter which team you place it on, you have a chance at $100 from your initial bet of $70.
Build Knowledge of the Sport
Building your knowledge of the sport(s) you're betting on is incredibly important. You need to continually read up on and learn everything you possibly can.
If you're going to be betting on NFL games, then read up on the surprise teams for next year, look at the 2022 super bowl projections, keep up with where free agents go, read up on the draft.
Of course, for betting, you also need to look at things like who is the home team, if there are any injuries to key players, the risk of that team's style of play, and so on.
Use This Guide on Online Betting to Your Advantage
Now that you have seen several in-depth tips on sports online betting, it's time to get going!
Start by putting yourself in the best situation. Find a sports bookmaker with a great bonus offer, incredible reputation, and easy-to-use interface. These will make it all the more enjoyable.
Be sure to browse our website for more articles on legal online sports betting, as well as many other fun topics.
About The Author