How to Be a Successful Online Bookmaker: The Ultimate Guide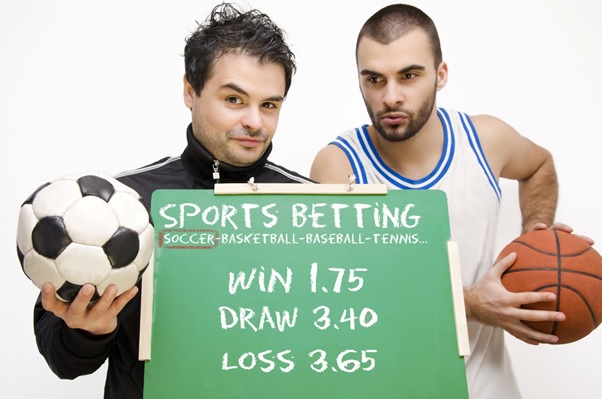 Did you know half of all Americans placed a wager on the most recent Super Bowl? Americans love action, and more states are making it legal.
What's not to love? Online sports betting combines our two passions: sports and making money. The hard truth any gambler must face is that no matter how good you are, the sportsbook always has the advantage.
Are you a gambler who is looking for a way to make a sustainable profit from the industry? Maybe it's time for you to become an online bookmaker.
Do you want to learn more about how to start your own bookie business? Check out our guide and get on the profitable side of the ticket window.
Foundational Knowledge
You can't start a brick-laying business without an apprenticeship. You can't walk into a busy restaurant dining room and take a five-table section without any experience.
The same concepts apply when starting a bookie business. You cannot run a successful bookie operation without deep, intense knowledge of how sports gambling works.
Finding the Edge
The best sports gamblers are always looking for an edge. They feed off of weak lines or bookie mistakes. The old-fashioned casino parlay cards were where many pros found paydirt, as the lines on the cards didn't move.
Those days are long gone. Casinos and commercial sportsbooks now use sophisticated technology to keep their lines airtight and reduce the player's edge.
If you're starting your own business, you have to be aware that players are always on the hunt for that edge. The only way to protect yourself is to know how the gambling business operates.
Sports Knowledge
It's not enough to know how sports gambling works. If you want to be a bookie agent, you have to study the sports themselves.
Do you fancy yourself a sports fanatic? You better be ready to eat and breathe sports 24/7 if you become a bookie agent. There's so much to know.
The latest league trends
Matchup statistics
Overall team and player performance trends
Rule changes that impact scoring
Player injuries and other rumors
Legal issues or other controversies
All of these aspects affect the lines you'll release. If you're not keeping track, a sharp player will spot your weaknesses and exploit them for large profits.
Start-Up Capital
A bookie business is still a business, and you'll need plenty of money to start it. First and foremost, you'll need money to pay out winning bets. You'll also need money for the initial costs like sports betting software subscriptions.
Where do you get this money? Like other businesses, you need a source of liquid capital. Unlike other industries, you can't secure a business loan through a bank.
That means most of your business operation will have to be self-funded, but there are ways to find extra capital.
Investors
Not having access to large sums of liquid money is a definite problem in the sports gambling industry. Even if you've saved a lot of money through your years as an expert gambler, you still might not have enough.
You have to find investors.
Pool money with a group of friends and family
Approach other sports gamblers with a business proposal
Build bankroll through other business opportunities
Finding people who have access to large sums of liquid money is vital for your fledgling sports betting business. Find investors you can trust, and work out all the money details before you launch.
Gambling to Fund Gambling
Access to capital will often come from your skill as a gambler, even after you start taking bets. Smart bets in a bookie layoff account will help you mitigate possible losses and keep the money flowing in and out.
How does a layoff account work? When you start taking bets, you may notice so heavy action coming in on one "side." Your line might be off, but it matches your competitors.
When you see heavy action like this, you use your layoff account to make the same bet. Your goal is to make enough money to cover the possible losses you might face.
You can also use your knowledge as a bookie to make money to fund your business. You spend so much time researching and handicapping, so spotting weak lines should be easy.
Placing bets in your bookie account with this knowledge can be an easy way to stay in the black.
Sports Betting Software
Back in the time before legalized sports betting, independent bookies faced little competition. Players made bets by phone or in person, and a bookie wasn't bothered with modern technology.
Those days are gone. Independent bookies face fierce competition from large, commercial online books. These businesses have massive amounts of money and offer players the ultimate in sports gambling convenience.
With them, players can make bets on their smartphones without leaving the house. They also offer massive player bonuses designed to win players. You'll have to compete.
You do this by offering your online betting platform, and you have two options. You can design it yourself or subscribe to a pay-per-head bookie platform.
Designing Your Platform
Your sportsbook will be custom, and you'll have the final say over every aspect of your site. There are some downsides.
It's a laborious and costly process
You're on the hook for any technological problems
Bet offerings are limited by your ability to handicap
You'll have to pay a team for upkeep and updates
If you have the technological know-how, designing your site is the way to go. Unfortunately, many of us do not. We also don't have the funds necessary to pay a full-time software engineer team.
Pay-Per-Head
There's no need to develop a sportsbook from scratch. Pay-per-head technology gives you a customizable site that cuts your overhead and gets you operational in hours.
Pay-per-head platforms offer independent bookies everything they could need for a low-cost start-up.
Line Service
2020 and COVID-19 was a disaster for independent bookies. The nearly three-month pause on professional and collegiate sports meant most bookies couldn't take bets.
Players looking for action turned to commercial books that kept themselves afloat through non-traditional sports. Though NCAA men's basketball and NHL hockey went dark, Ukrainian table tennis and British darts played on.
With pay-per-head, you have access to a line service that allows your book to take bets on these sports. You'll always be able to take action. The more you offer, the more players you can win.
Dedicated Technology Team
Imagine it's Super Bowl Sunday. It's the busiest sports gambling day of the year, and the bets roll in. There isn't a single aspect of the game you're not taking action on.
Then, right before kickoff, you're down. What do you do?
You're in trouble if you operate your software. You have to get your techs online to solve the problem and the clock ticks. Every minute you're down is money lost.
Pay-per-head services have a team of dedicated engineers available around the clock. They understand a bookie's time is money, and they'll rectify any issues ASAP.
Increased Payment Options
Cryptocurrency is fast becoming a favored payment option for sports gamblers. It's easy, its value fluctuates, and it's decentralized. That means it doesn't fall under the strict trading rules of a government agency.
You have to be able to take it, as well as a myriad of other payment options. Players these days want convenience. Pay-per-head services give you the ability to process multiple forms of payment to keep your players playing.
Inexpensive
You already know you'll need a considerable amount of start-up money to open your book. Pay-per-head services allow you to cut your overhead. With them, you can be a one-person bookie operation.
The best software not only offers you a platform but many other vital gambling services that'd otherwise require a whole team.
Real-time risk management calculation
Automatic accounting
Hard or progressive limit setting
Automatic line adjustments
Access to all open bets
Casino gaming options
The best part? You receive all of this and more for a low monthly fee. With pay-per-head, you pay a dedicated fee per player each month.
Say the PPH service charges $10 per head. If you have 30 players making bets in a month, the fee you pay is $300. That's a lot cheaper than keeping an accountant and software team on your payroll.
If you're interested in the PPH route, check out Ace Per Head's pay-per-head service.
Become an Online Bookmaker and Start Making Real Money
Online sports gambling is a craze sweeping the nation, and long-time gamblers aren't surprised. They know how popular the game has always been.
More and more people keep discovering how much fun it is to lay a little action. You know it's fun, and maybe you're good enough to win some quick money.
If you want to make it a career, becoming an online bookmaker is the only way to make consistent cash. Do you need more business advice? Make sure to check out the rest of our page.
About The Author