Best Project Management Software for 2021 Businesses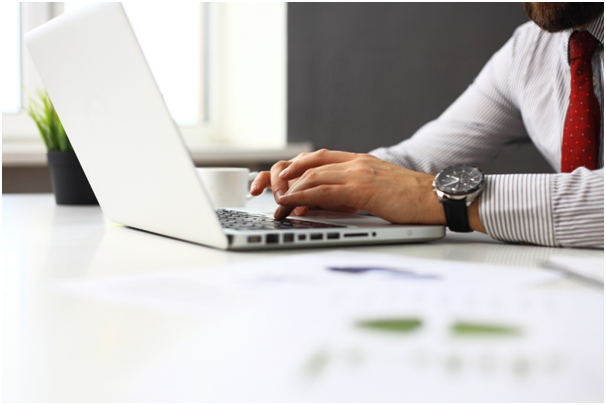 Have you ever missed a deadline because you were juggling too much? Or maybe you have felt overwhelmed by a lack of insight into your teammates' progress on a task that has been assigned to them?
Project managers will be very familiar with these challenging scenarios.
And with 19% of Americans who are working from home reporting that they were struggling to meet deadlines and complete projects on time, it is clear that project management is a pain point for many.
Project management software is an easy and effective solution to these common challenges.
No longer will you have to scroll through endless email threads to track down a deadline or attempt to understand a complex spreadsheet attempting to track progress on a project.
Instead, let project management software transform the way you work. Keep reading to learn more.
What Is Project Management Software?
Project management software helps to stay on task and complete a project. It helps to streamline workflow and monitor progress for any ongoing projects.
Some projects are too complex for a simple to-do list. For projects like these, the software can automate processes and create a space for team members to effectively collaborate all while ensuring accountability across the team.
One of the major perks of using project management software is the ability to schedule checkpoints and deadlines for your project. Usually, you can set reminders to keep team members on track for meeting a set deadline.
Team leaders are also able to monitor progress on assignments. This may help to anticipate any challenges in meeting your deadlines and can reveal which team members are meeting expectations.
Project management software can be adapted for any project, whether you're launching a new website or completing a quarterly earnings report.
Why Your Business Needs Project Management Software
Any time you have a project, using project management software can help your business stay on track with its goals and improve collaboration across stakeholders.
Some of the greatest benefits of project management software include:
Seamless collaboration with teammates
Visibility into progress and budget
Accountability across all stakeholders
Improved time management
Streamlined workflows
Project management software can be particularly helpful if your team is remote or if you are collaborating with freelance contractors.
Many of the options on the market include timekeeping features. This helps bill clients or track the time contractors spend on a project.
Additionally, project management tools can help you quickly and easily delegate tasks to others involved in the project.
How to Choose the Right Project Management Software
Choosing the right project management software for you can seem like a daunting task. But it doesn't have to be!
The first step in choosing the right project management software is to identify the features that are most important for your business.
If you are unsure about how project management software can best serve your business's needs, your business might benefit from working with consultants who can help identify the best solutions for your unique situation. The pros at blackbeltsolutions.us work with businesses to rebuild processes to make them more efficient.
Key Features for Project Management
Several features are standard amongst the majority of project management software offerings.
However, when you're on the market for project management software, some additional features can make or break the utility of the software for your business.
Here are some of the features that can set a tool apart from the competition:
Document Sharing and Messaging
One of the best things about project management software is the ability to collaborate with others. Integrated document sharing and messaging capabilities are particularly helpful when you are collaborating with large teams or external contractors.
Time Keeping
If you are working with contractors or want to be sure to keep track of time spent on a project, you will want to look for tools that include this feature. Some of the top project management software on the market only include time tracking as a premium add-on.
Integrations
To further streamline your workflows, it can be useful for your project management software to integrate with other software used at your company. Identify which apps you use most often. Then, filter your search for options that can integrate with those apps.
Reporting
One of the advantages of using project management software is the data it generates. Being able to see that data in a real-time report is incredibly valuable. You will want to select the solution that can generate reports on the data that is most relevant to your business.
Notable Examples of Project Management Software
Though there are several different tools on the market. These are some of the most popular options and their notable features:
Basecamp
Basecamp is a user-friendly option with many integrations. Basecamp charges a flat fee, making it a competitively priced option for teams of 10 or more. A con for some businesses might be its limited reporting.
Zoho Projects
Zoho includes many of the key features mentioned earlier and can integrate with DropBox and Google apps among others. A major selling point for this option is the clean and easy-to-use interface.
Trello
Trello is considered a more lightweight option with no reporting options. However, it has a generous free version so if your project management needs are not quite as complex, it might be a good fit.
Wrike
Wrike is easy to use and flexible to use for both projects and ongoing work. A perk of Wrike is the ability to convert emails into tasks. Additionally, it integrates with a wide range of other apps.
Asana
Asana, a PC Mag's Editors' Choice winner, is a popular option. Although there is a steeper learning curve with Asana than many of its competitors, the features it offers make it worth it.
Transform Your Projects Today
If your company has not yet started using project management software, chances are you are also missing out on efficient time management and accountability in projects.
Project management software is a worthwhile investment for any business hoping to streamline workflows and transform collaboration.
Looking for more tips to help your business succeed? Be sure to check out all of our articles on business.
About The Author